WW-Jet3000 | Wireless Dental Irrigator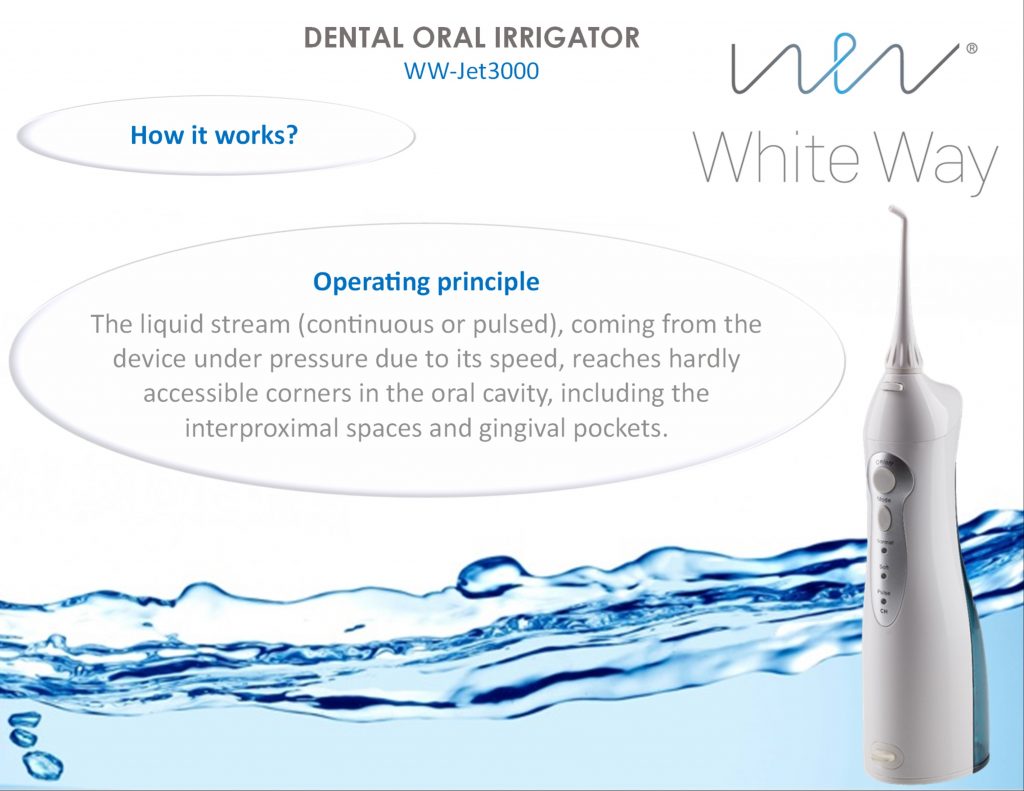 WW-Jet3000 works by using pressured water with continous and pulsation flow to get to hard-to-reach areas.
The liquid stream (continuous or pulsed), coming from the device under pressure due to its speed, reaches hardly accessible corners in the oral cavity, including the interproximal spaces and gingival pockets.
The WW-Jet3000  irrigator effectively, quickly and pleasantly removes food debris and bacteria from hard to reach places in the interdental spaces and below the gum line, which does not reach the toothbrush or dental floss.
Non-invasively removes plaque and at the same time massages the gums improving their blood circulation. This is a necessary device for comprehensive oral hygiene. It works great for people with tightly fitting teeth, wearing orthodontic appliances, bridges or implants.
– Effectively removes plaque and debris from hard to reach places in the mouth
– It improves the condition of the gums and prevents their inflammation
– Perfectly cleans interdental spaces, especially recommended for people with orthodontic appliances, bridges or implants
3 brushing modes for varying oral care needs
Removes bacteria below the gumline
Powerfull jet water removes debris between teeth
Easy use around braces, dental bridges, crowns and implants
Convenient for water refill
Charging with adaptor included in a set
2 nozzles in a set
ADDITIONAL
INFORMATION
Features:
3 operating modes with LED signaling
The pulsating mode for gingival massage improves their blood supply
2 minute auto timer
Ultra-thin water jet 0.6mm
Silent work
Convenience in filling a 150 ml water container
Rotation of the irrigation nozzle by 360 °
Release button for easy tip replacement
A pin that protects the device in the event of an overload
Included:
Irrigation
Two irrigation tips
AC / DC charger
Instructions for use
3 OPERATING MODES :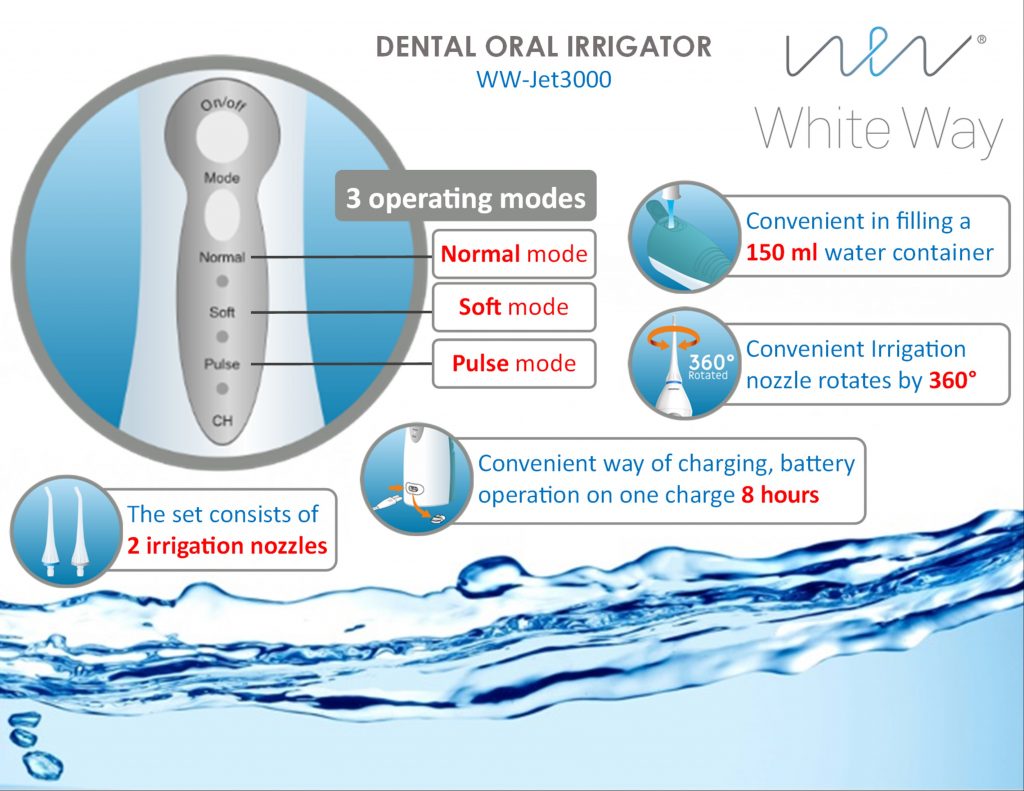 Normal

mode

Soft

mode

Pulse

mode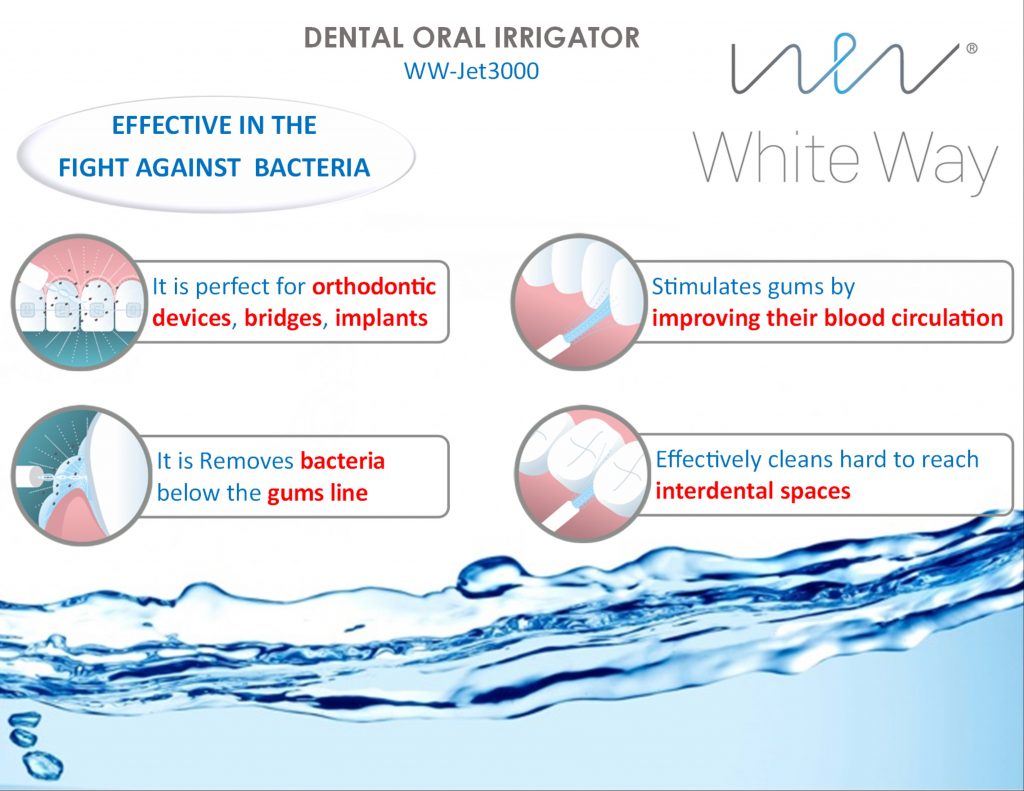 –