– Constructed of PU imitation leather on outer layer, soft cotton fabric on inner layer and strong TPU leather for air inflation chamber.
– Detachable plastic control valve set for easy installation and operation.
–  Multi-functioned air pump designed with inflation, deflation and traction for effectual and efficient treatment.
–  Double-pull contact closure straps provide easy adjustment and maximum support around spine and waist area.
–  Good for relieving lumbar oppression, resuming physiological curve, resetting spinal pulpous.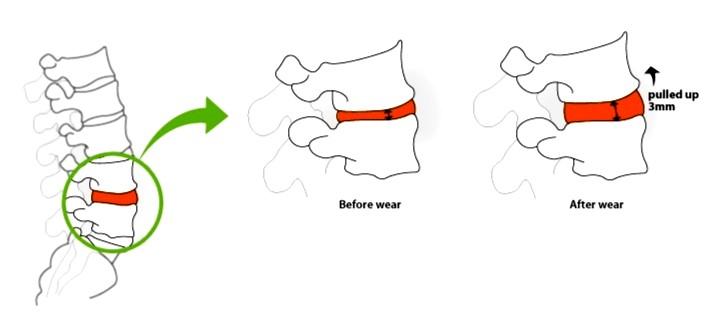 –  Designed for treatment of back-related problems and maximum support for the active sports participants.
–  Recommended for treatment of sprained, strained, sore, and aching back.
–  Provides stress, bursitis, chondromalacia, post- operation, rehabilitation, inflammation and other spine and back injuries.
–  Traction belt expanded: from 12 cm to 18 cm approx.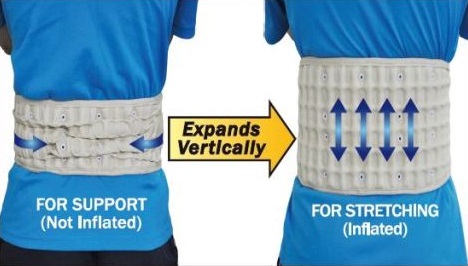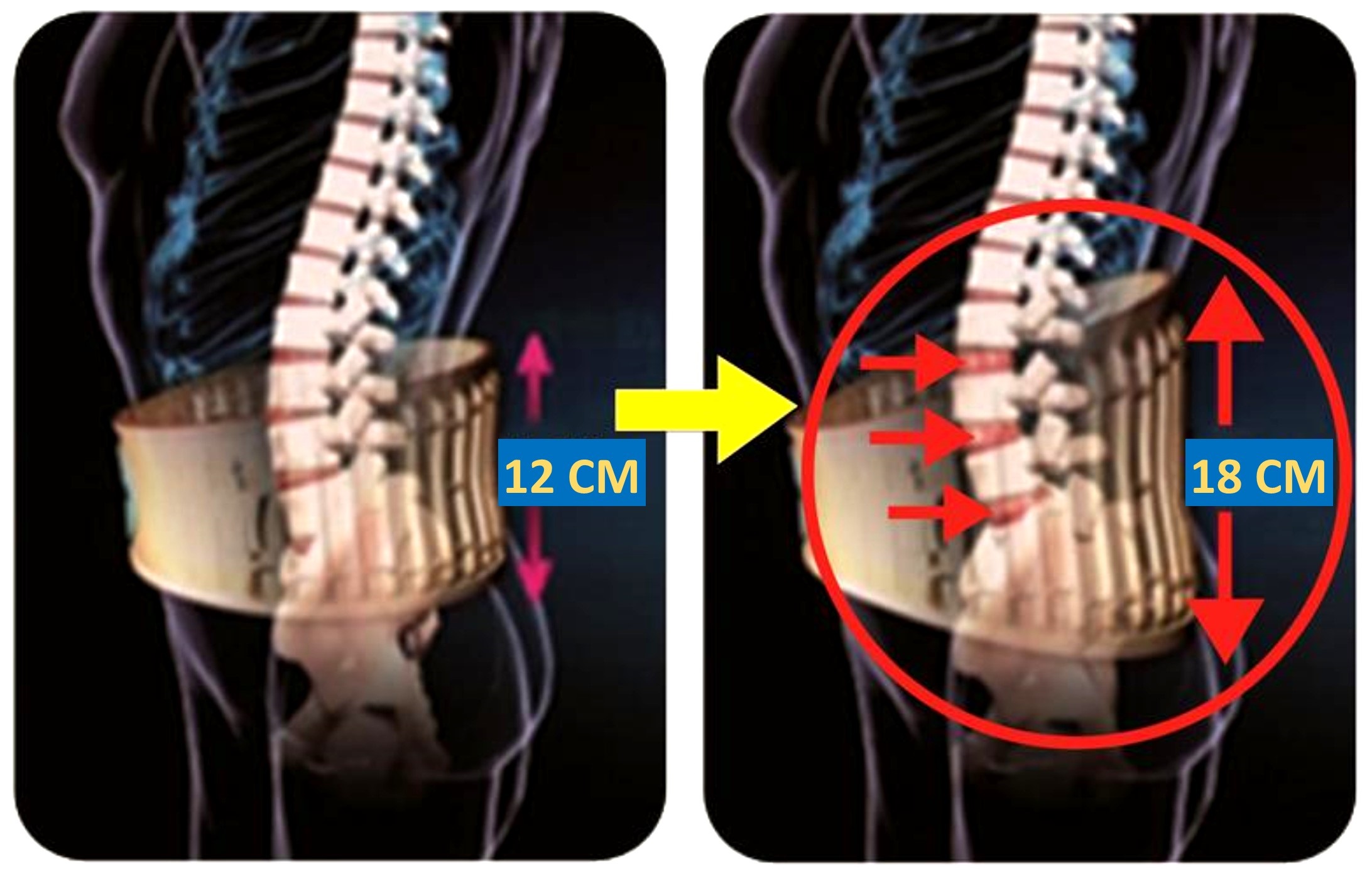 –  Powerful traction inflated: from 0 psi to 5 psi (0 to 1.7 kg/mm2).
–  Ideal air pressure: from 10 psi to 15 psi (0.68 to 1.02 kg/mm2).
–  Light weight, hand wash as inflating up to about 5 psi, drip-dry in the shade.
COMPOSITION :
NEOPRENE FOAM  75%
STRETCH NYLON   25%
– هو عبارة عن مشد (شد Traction ) متنقل , يستخدم على شكل جلسات لتصحيح وضعية الفقرات و الغضاريف في الشكل الطبيعي.
– ازالة الضغط عن العصب عن طريق زيادة المسافة بين الفقرات.
– ارجاع الحبل الشوكي لوضعه الطبيعي.
استخداماته :
1 – الام الظهر الشديدة
2 – الالام العضلية (اللفحات \ التشنجات)
3 – مشاكل الفقرات
4 – مشاكل الحبل الشوكي ( مثل الديسك , الانزلاق الغضروفي , الالتهاب العصبي)