GLUCOCARD S
GT-7110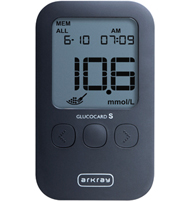 ARKRAY's new technology provides you high accuracy with GLUCOCARD S.
Include
10 Test Strip
10 Blood Lancet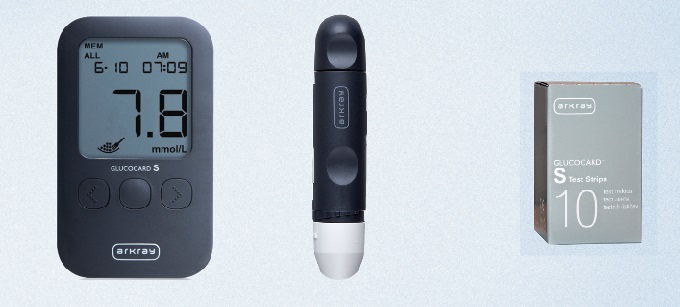 High Accuracy
Coming Soon! GLUCOCARD S has been designed to be compliant with the new requirements in ISO 15197:2013
Auto coding
Need no coding thanks to auto calibration technology.
5 seconds Measuring Time
Measurement result is displayed in just 5 sec.
0.3 Micro Sampling
Only 0.3 µL Blood sample is needed for measurement.
USB port data Download
The meter has a data download port to export result data to external PC.
Safe test strip disposal lever
The meter has a test strip disposal lever which helps keep your hand clean and helps avoid contact with blood.